Introducing Citymart BidSpark™
Citymart has distilled a decade of expertise into an intuitive service.
BidSpark helps improve any type of city procurement.
---
With a single click, Citymart BidSpark allows cities to post projects that reach thousands of vendors via our proprietary algorithm and database. We provide a multi-channel marketing workflow to engage relevant and diverse vendors with solutions to fit any procurement. Download our BidSpark overview.


Data: Access proprietary data on 30,000+ solutions covering all types of businesses

Matching: Our superior technology matches your opportunity to relevant vendors

Engagement: Your opportunity has its own campaign customized to engage bidders

Recruitment: BidSpark is tailored to recruit high-quality bids and submissions

Reporting: Track what happens and get valuable vendor insights and feedback

Design Tools: Get access to unique Citymart research, templates and guidelines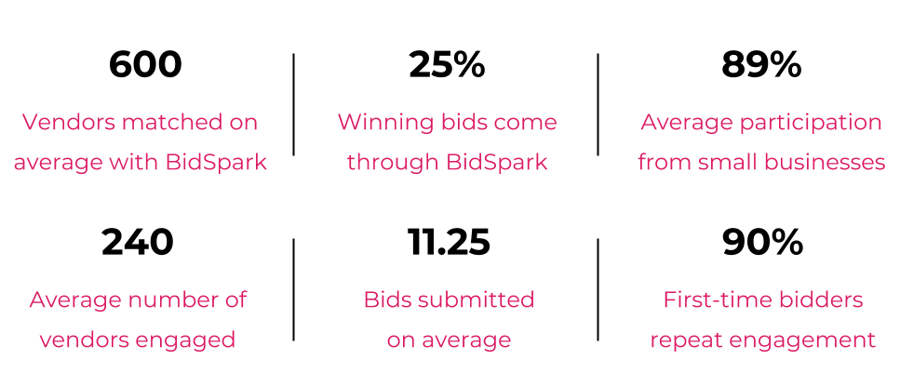 Over 100 cities have used Citymart to get more bids on their procurements, including: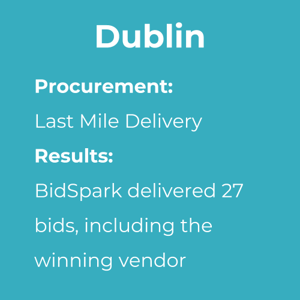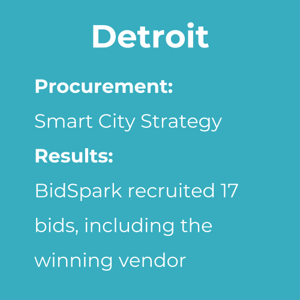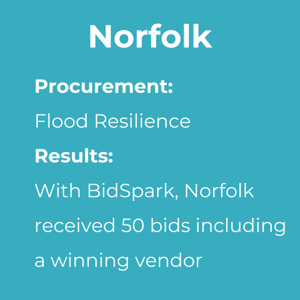 ---
Learn how you can get more and higher-quality bids on your procurements.